The Answer:
A Request is a request for a Course creation. Everyone can see all Requests but only verified users can create their own Requests.
For example you could create a Request for learning "how to brew beer" because there may not be a Course for that on our platform at this moment. As a verified user you can tap on the "Me too" button so that our Teachers can see how many Students are looking for that specific Course. Only verified users can "Report" a Request if they feel that it contains inappropriate content or profanity (obscene language). Like so, we can keep the platform clean and tidy, together as a community.
IMPORTANT: When a Teacher has a Course that fits a Request, they can add it to your Request and then you'll be notified of that so that you can find the RIGHT Course MUCH FASTER.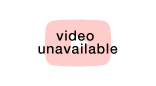 FAQ #2279 - What are Requests?