Is it possible to learn English effortlessly?
I would say YES, ABSOLUTELY!
Before I explain how this works and how I teach, which is dramatically different from any other English Course I have ever come across during my career as an English teacher, I'd like to take you on a little journey that explains WHY :
So follow me for a few minutes:
Somewhere in 1974, 6 months before I was born, I developed my hearing. I was in the womb of my Mum. I could hear sounds and especially when my Mum was talking because her voice vibrated throughout her and my tiny body. So after these 6 months of hearing I was born, obviously. During the first year I couldn't say a word until one day I uttered 1 word. Hallelujah! (No, that wasn't the word. That was probably what Mum and Dad said.) It was a very close repetition of something I had been hearing so many times for such a long time. Another year passed and in the meantime I had learnt to utter more words, probably about 50 words. Isn't that fantastic? These words were not related to introducing myself for a job interview. They were words that I could relate to very much. Words about what I wanted at that time e.g. food, drink, play, etc. You know the kind. These words were REPEATED LOUDLY by Mum and Dad and even my brother who was already speaking a lot more. I heard them so many times and so I continued to learn from Mum and Dad, my brother, my teachers and peers in kindergarten said, WITHOUT taking exams , WITHOUT studying my native language. And if you are thinking that you should study that language right now, think again. That's not necessary to become a fluent English speaker.
So what's the key, Davido?
We all learnt how to speak our native language fluently by listening and repeating what we heard that was RELEVANT and USEFUL to our situation. And that's the key: listening.
Question:
"If you heard a 5-year-old child speaking in their native language, would you say that they speak their language fluently?"
Answer: I would say so.
Question:
"And do you think they have studied their language and taken many tests to get to this level?"
Answer: I would say ABSOLUTELY NOT. 
So in my opinion, the reason why we all speak fluently is because we all HEARD it so many times for a long time. Mind you, we didn't hear sales conversations or lectures by professors or business pitches to investors. No, we heard what we needed to hear at that age because it was RELEVANT and USEFUL to our situation. 
This is what I want for you
Relevant and useful English phrases and sentences that YOU know you have to use on a daily basis. Whether that's for sales conversations, pitching your business ideas, introducing yourself in a job interview, talking to the teacher, giving a presentation in front of the blackboard in school or talking about yourself in an immigration interview, it doesn't matter. This is where I can help you and what I do best.
So what's your method?
I ask you questions about what's most important to you in your life that you want and need to be able to talk about in English fluently. From there, we compose sentences together that you finally approve. Then after each Session, I create a professionally recorded voice recording for you i.e. a studio-quality English ListeningExercise™
How you learn English faster than anyone else
Your task is put on your headphones and listen to your tailor-made English ListeningExercise™ 10 times a day. That is a GRAND TOTAL of 10 minutes every day. That's right, your LE™ will be only 1 minute long. Why? Because in order for you to be able to speak along with the LE™ it has to be very short.
Here's HOW you listen: Put on your headphones (required) and start the ListeningExercise™. It repeats by itself until you click/tap "stop". And when you are listening, go walking, go to the gym, do the dishes, take the dog out, travel to work, relax with your eyes closed right before sleeping. If you do any of these situations, it will come naturally and you won't have to study English. I'm not saying that you shouldn't study. If you want to study, go study. But it's not necessary for you to speak fluent English.
Not convinced?
Check out this link here to hear a sample ListeningExercise™ that I recorded and see if the quality I provide is high enough for you. You may want to know that I'm a sound engineer by profession. This is where my sound engineering skills come into play. Life Is So Amazing (L.I.S.A.) 
In short ...
When you have no time to study English but you must learn how to speak English fluently, this Course is for you. We have Q&A Sessions where we analyse what you need and want to say daily. Then I create professional voice recordings that you will listen to every day 10 times.
Total Rescheduling quotas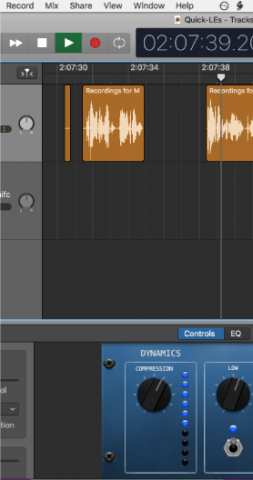 Important before you book