The Answer:
Currently you can pay via Paypal or bank transfer.
We will add more payment methods over time.
Our Hong Kong bank details are as follows:
Account Owner: The English Teacher Ltd.
Account Number: 652-208794-838
HSBC bank code: 004
HSBC SWIFT/BIC code: HSBCHKHHHKH
Bank address: 1 Queen's Road Central, Hong Kong
Company address:
Country: Hong Kong
Post Code: 1000
City: Kwun Tong
Street: Hoi Yuen Road
Number: 64
Room: 607
All bank charges incurred with your payment must be paid by the customer.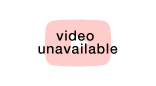 FAQ #2222 - How can I pay?