Do I need to pay for Zoom?
The Answer:
Here's what Zoom says on their website as of 6th of Oct 2022:
"You do not need a Zoom account to join meetings as a participant. If someone invites you to their meeting, you can join without creating or signing in to an account."
This is the same for Google Meet and even Microsoft Teams. Your Teacher must have a paid Zoom account so that he or she can teach you at least 60 minutes each session.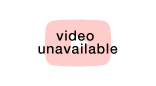 FAQ #1844 - Do I need to pay for Zoom?