How do I know what my English level is?
The Answer:
When you sign up (register) as a Student, you will have to set the level of English that YOU "think" you have at this moment. It is the starting point of your English progress if you are looking to improve your English on 5StarTeachers. Once you have taken your first Single-session Subject-based English Course, your Teacher will assess your English and update this setting for you if needed. Please note that you have to set this level during your sign-up on the platform. If your Teacher is an English Teacher, they can update your English level at any time for as long as you have an active Subject-based English Course with them.
It wouldn't make sense if you were able to sign up for a Course that is aimed to teach lower-intermediate English level Students if you had only an elementary English level, wouldn't you agree?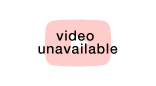 FAQ #2032 - How do I know what my English level is?