What are Single-session Courses?
The Answer:
Our Teachers can create Single-session Courses and Multi-session Courses.
Single-session Courses have only 1 Session and are a great way to find out if this Course or this Teacher is something you want to sign up for. It avoids disappointment, doesn't break the bank and makes the process of finding that Teacher or Coach that is RIGHT for you AND at the same time, you receive 5-star value from the Teacher.
IMPORTANT: Single-session Courses do not have any rescheduling quotas this means that if you booked your Session for this Course already, it cannot be rescheduled. If you can't make it, you'll lose that Session. You can always leave a message to your Teacher in the Session Notes and request to receive notes and/or assignments.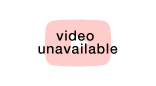 FAQ #2241 - What are Single-session Courses?