Will the Teacher grade my English?
The Answer:
If your Teacher is an English Teacher and you are taking an English Course with them they may update your English level on your profile to the level that they believe it is. Unless, of course, you have a certificate that states it differently. Note that this is the only field "English" teachers on our platform can update on your profile. So not to worry. Of course, during your Session with any 5StarTeacher, you may always ask them what they think your English level is at this moment. They are not required to grade you but they can if they want to.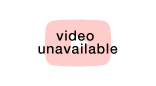 FAQ #2262 - Will the Teacher grade my English?